The last thing you want after a long, and possibly stressful flight is to arrive and have to worry about getting some kind of transport to take us to our the hotel. It is so important to have reassurance that you are using a responsible service.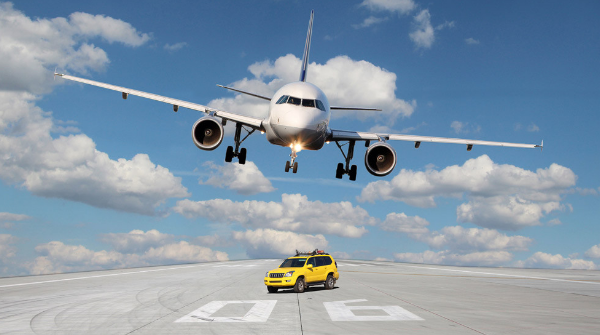 With so many people now needing this service, the good news is that many companies have now sprung up to offer transfers. Each one offers something slightly different, so choosing the service that is best for you is very important.
How to get from Malaga airport to the hotel?
Do not wait until you have arrived at the airport terminal to think about how you will get to your next destination. This approach will almost certainly be more time-consuming, more expensive and cause unnecessary difficulties.
Many travellers arrive at the airport in Malaga, particularly visiting from England in search of a pleasant climate and a good meal. Knowing that once they land they will find a sign that says transfers from Malaga Airport, gives peace of mind, and reassurance that it will be a high quality service.
You can enjoy a very complete service, through which you will forget the inconvenience of having to drive yourself, which is always exhausting at the end of a journey, long or short.
A good transfer company knows exactly how to meet the needs of its customers, and can offer a range of services to suit the individual requirements. There are often different classes of service; the Executive service, the Lite service and the Minivan.
The Executive
It is ideal for transfers from Malaga airport in a safe, comfortable and economical way.
Minivan
Ideal when it comes to the transfer of a small group, as they have several seats and space for luggage.
Lite
Where up to four passengers can travel comfortably. The selection of cars is the greatest, so in terms of safety and comfort you have access to a high level of service and a wide choice, likewise the drivers are very experienced people, and know how to provide and excellent service to customers.
In addition there will always be a member of the customer services department on hand to answer any questions you may have in a timely manner.
Why is it important to have booked a company in advance for the transfer?
There is a list of good reasons for booking a good transfer service in advance, for example:
– To avoid delays in reaching your final destination.
– There will be no irritating waiting time. They will be ready and waiting to take you to where you need to be.
– You have a responsible and guaranteed service.
– They include necessary services, such as a car seat to transport children.
– You will be able to get the car that fits your needs.
– You do not have to drive after an exhausting trip.
– You will have a driver that is a local expert and will know exactly how to navigate around local traffic.
– You already know in advance who is responsible for picking you up at arrivals.
In these busy times where every second counts, having your trip well planned in advance is very important, especially to ensure you get to that all important work meeting on time, or to meet with friends and family and start enjoying your vacation as soon as possible.
Is it difficult to book a transfer service?
It is not at all complicated, all you need is an internet connection and it can all be done online. You will need to complete a few details on the electronic form so that you can get an accurate quote for the transfer service from Malaga airport.
Be prepared by having the information ready, your arrival date, where you are flying from and to, how many adults, children, and if required, pets. And if you also require a return transfer the dates and times of your departure.