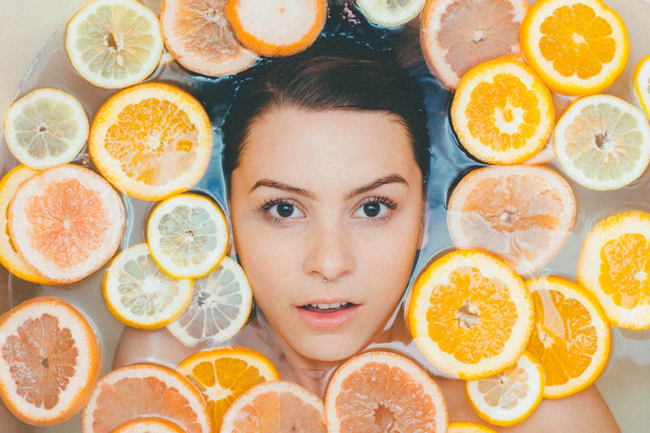 Travelling could be one of the best ways to relieve stress or to have fun with family and friends. However, if you have sensitive skin and eyes, make sure that you're traveling with essentials. Nothing delays your travels more than allergies and eye infections. Thus, you can ensure your safety by carrying the right essentials with you.
1. Aloe Vera
One of the mildest skin essentials that you should carry with you is aloe vera. Whether it's in the form of a solution or a gel, you should have one. Aloe vera provides protection to your skin. It protects your skin from irritants and even from bacteria. Aloe vera is perfect if you're traveling in tropical destinations like the rainforest regions of Central America to Southeast Asia. The heat, smoke, dust, and insects may get to your skin, but aloe vera can undoubtedly offer you protection.
2. Moisturizer
Moisturizer is essential because it prevents your skin from drying up. When your skin gets too dried up, it will peel off. That will leave ugly scars. It will also further expose the sensitive skin below the upper layers. Thus, you should use a moisturizer on your skin, whether you have dry, oily, or normal skin. Your skin will have the biggest risk of drying if you travel in very hot or very cold countries.
However, you have to make sure that:
– The amount of moisturizer that you carry with you is allowable at the airport. Otherwise, you can buy moisturizer only at your destination.
– You carry moisturizer that is not expiring soon.
– Your moisturizer doesn't have any intense or unpleasant scent.
Always think twice before carrying any liquids with you, mainly because some airlines don't allow it. However, in case you have interstate travel by car, then carry the best moisturizer you got. If you want more tips about traveling, you should explore this.
3. Stainless Steel Water Bottle
Water is something good for both your skin and eyes. You need to keep both skin and eyes hydrated during travel. A plastic water bottle is not eco-friendly at all. Thus, it's best to have with you a stainless steel bottle of water that you can use many times. However, always check out whether the water comes from a clean source. Most water in some places is not potable.
Drinking a daily dose of at least eight glasses of water of eight ounces each is essential to your eyes. That's better than alcoholic beverages, soda, or some strange local drinks that you're not familiar with. Drinking the right amount of water will hydrate your eyes and skin. If you lack water, you'll feel your eyesight blurring while your eyes will feel sticky.
4. Shampoo and Conditioner
Some shampoo and conditioner brands are in the form of solid bars. However, others still come in traditional liquid forms. If you're carrying the liquid form with you, make sure that you won't have any trouble with the airline. Shampoo and conditioner will help protect your hair and scalp from too much heat. Often, traveling can destroy your scalp and skin. You'll need a good brand of shampoo and conditioner to wash away the allergic impurities off your skin and hair.
Some shampoo and conditioner are combined in one formulation. Better bring along that type in order to save up space in your bag for other stuff. Also, don't bring along shampoo and conditioner that you're not used to using. For example, don't buy a new brand at your destination. If you got sensitive skin and you have too much allergy, you can't travel.
5. Lip Balm
Lip balm is essential in order to shield your lips from the changing climates. The lip balm is a moisturizer on your lips. It can prevent the continuous drying of your lips as caused by the cold, dry climate. Cracked lips are not only ugly but also painful and bothersome. Get a natural lip balm and avoid one that contains alcohol. The alcohol-based lip balm will dry your lips even more. Also, carry a moisturizing lip balm with you if you're traveling to very hot or very cold places.
6. Under-Eye Concealer
You need to carry one with you because this an under-eye concealer can conceal your eye bags. The bags under your eyes will look ugly and unacceptable to many people. Thus, take your time in finding the best under-eye concealer days before your travel. You have to get one that matches your skin tone. Travel might involve a lot of long flights and sleepless nights. That will tire you a lot. Therefore, you'll need something to conceal the tiredness.
7. Makeup Remover Wipes
Makeup Remover wipes will be useful for traveling women. Makeup remover wipes are more practical than the liquid type. The wipes will keep your pores free and open, thus removing the makeup completely. That will make you sleep well at the hotel or resort. You then wake up with a fresh feeling on your face the next morning.
8. Contacts and Sunglasses
One thing you should bring along with you on your trips is your contacts. However, make sure that they're not expired. Ensure that you have replacement contacts if possible if your lenses are disposable. Also, always have a pair of glasses ready to back you up. No matter how uncomfortable it is to carry glasses with you on a trip, they're still easier to manage than contacts. Shop colored contacts circle lenses at Ttdeye and make sure to get a spare for your eye prescription.
However, there's nothing that can protect your eyes from the glare of the sun better than sunglasses. Have a good pair around in case you'll have to view the beautiful sunset from a canyon or a magnificent palace from a distance at noon. Just make sure that you need to bring along a broad-brimmed hat if you prefer not to experience the heat on your head. Also, take note of the following recommendations for your sunglasses:
– Make sure you wear something with 100% UV protection.
– Get transition lenses or those that adapt to the brightness or dimness of the light.
– Protect your eyes from direct sunlight, especially between 10 am and 2 pm.
– Never look at the sun directly.
– Go for lightweight sunglasses, especially those with plastic or acetate frames.
– Have a pair of sunglasses with sturdy frames. Be careful of those that might break easily.
– Wear prescription lenses if you have to in order to correct your vision as you're enjoying the spectacle.
9. Sleep Mask
A sleep mask can help protect your eyes from dryness. Your eyes may lose essential moisture even as you sleep when the eyelids are closed. This is because the eyes are partly open while you're sleeping. If you wear a sleep mask on an airplane or while sleeping at the hotel, it's perfectly useful. A good sleep mask will prevent the pain and discomfort that come from dry eyes.
10. Eye Drops
Eye drops can ease any pain, redness, swelling, or discomfort that you feel in your eye or both eyes. If you're wearing contact lenses, you might wear dirty ones by accident. In that case, you'll need to wash your eyes right away. If not, then you can resort to eye drops. If you're swimming and doing water sports during travel, then water might get into your eyes. Use eye drops right away before an infection hurts your eyes.
However, there are some things that you should keep in mind when using eye drops. Some of them are listed here:
– Use eye drops only when needed so always protect your eyes with sunglasses, especially when it's windy.
– Avoid areas with sandstorms or those with lots of smoke, including festivals.
– Make sure your eye drops are not expiring soon.
– Carry your allergy medication with you because some eye allergies can't heal with eye drops.
– Avoid overusing your eye drops if pain and swelling persist. In that case, get yourself to a doctor as soon as you can.
It's not enough that you have all your eye and skin essentials with you. If you have sensitive eyes and skin, you'll need presence of mind. You should avoid situations and environments that will put your skin and eyes at risk.