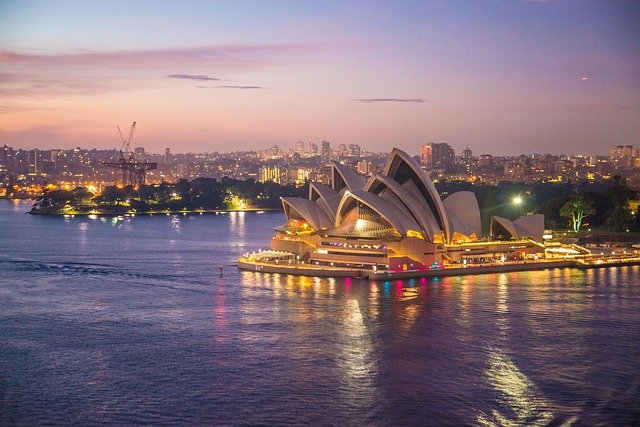 Australia has very strict laws concerning foreign tourists and all types of visas require strict police checks. Here are the different types of visas explained.
eVisitor visas
Many people around the world dream of a holiday in sunny Australia, but all foreign tourists will need a visa before they can start packing. One way of making your dream come true is to apply for an eVisitor visa, which is easy to obtain online and it's free. This type of visa allows you to travel to Australia for up to three months, whether as a tourist or for business purposes. Professionals wishing to attend a conference in Australia will also have to secure this type of visa.
Electronic Travel Authority tourist visas
This type of visa is available for people visiting from countries like the United States, Canada, Taiwan and many European countries. This visa cannot be obtained online and you will have to check with your travel agent or airline to see what you need to do in order to be allowed to travel to Australia. Such visas allow for a stay of up to three months each time you enter the country within the next 12 months from the moment you were granted an ETA visa.
Visitor Visa
Although similar to the other two types, a Visitor Visa Subclass 600 is preferable as it allows you to stay in Australia for more than three months at a time.
Can you travel to Australia with a criminal record?
All types of tourist visas for Australia require full disclosure of your criminal record. According to Australian law, people with a 'substantial criminal record' will be automatically denied entry. This term, 'substantial criminal record', refers to the length of the sentences dictated by a criminal court in your country of origin or even on Australian territory.
To put it simply, you cannot get a tourist visa if you were sentenced to more than 12 months in jail, no matter the offence. What you should keep in mind is that the Australian legal system does nor recognize the concept of concurrent sentences. Let's say that you were convicted on two counts, receiving two six months jail terms to be served concurrently. Even if you spent only those six months in prison, as far Australian authorities are concerned you were convicted to 12 months in jail, which makes you ineligible for a tourist visa. You can find out more and learn about frequently asked questions for Australian police checks by clicking on this link.
A suspended sentence of 12 months or more might also be used as a reason for your application to be rejected.
You will need to provide a background check
Australian authorities require applicants to answer truthfully to all the questions concerning their criminal record and it is in your best interest to do so as you might be asked to provide an AFP police check. If you have been living in different countries you might be required to submit a police check for each of them.
Foreigners who wish to reside on Australian territory for a period of 12 months or more anytime in the past might be required to provide a background check from the national AFP police. This can easily be obtained through the AFP police clearance agency that offers checks for all Australian states and territories.
Please refer to the Australian character check website on https://www.australiannationalcharactercheck.com.au/ if you would like information on the minimum requirements and costs associated with lodging an Australian police clearance. They have a live chat option available which lets users get instant access to commonly asked questions.