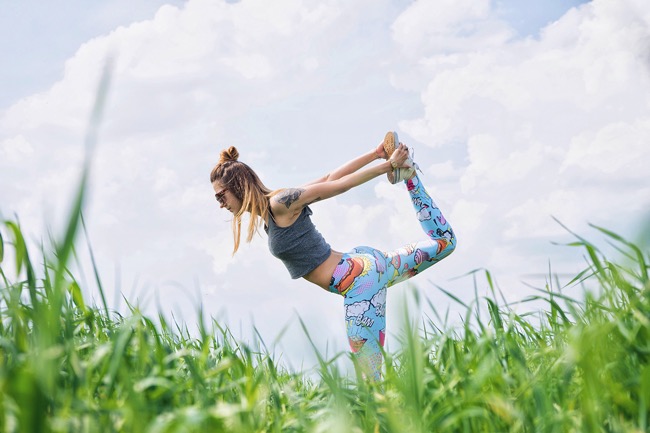 For a long time, the holiday market was dominated by the "pool, cocktails and sunshine" view of travel. Over the last few years, however, people have been searching for more meaningful and unusual experiences, with various travel trends mushrooming up and adding huge variety to the concept of "going on holiday". Booking into a hotel and trying to grab a sun-lounger every morning before heading back home again certainly still has its place, but now there's plenty more to experience if you prefer something different.
One such experience that's gaining in popularity is the retreat. The general idea of this kind of holiday is that you hide yourself away from the world somewhere beautiful and emerge transformed – perhaps through yoga, or a detox, or intense exercise regime. If you see holidays as a purely hedonistic experience, they can be a refreshing change, and if you want to come home feeling better than when you left retreats could be the travel choice for you.
Here's a few reasons why a retreat may be best option when planning your next holiday.
Offload some of your stress
The modern world is an extremely stressful place. Many of us work long hours, there's an endless list of chores at home and our lifestyles are so fast-paced that our stress levels are through the roof. A retreat is a means to escape from all this in a meaningful and profound way, allowing you to withdraw from the pressures of day-to-day life and recharge. A meditation retreat, for example, could help you achieve a state of mindfulness which will help you cope with life's stresses once you return home – so you not only have a break from the world, but are better equipped to deal with it once the retreat is over.
See some amazing locations
Whether it's a hideaway in the mountains, the chance to be miles away from anywhere in the English countryside, or an opportunity to bliss-out in Bali, there are retreats in some amazing locations. Visiting a retreat can be a way to go deeper into the culture and spirituality of a country than your usual holiday would allow, and let you see places you may never had thought to visit otherwise. Some retreats are about as off the beaten path as you can go, and a means to have a truly exceptional experience – brilliant if you are something of an adventurer.
Come home healthier
With most holidays, the "usual rules don't apply" attitude means that many of us come home unhealthier than when we left, indulging in food, alcohol and general decadence. There's nothing wrong with this, of course, but if you'd like to ring the changes then a retreat may be for you. Yoga and meditation are both extremely healthy pursuits (they can even boost your immune system), while healthy-eating retreats and fitness focused holidays are also available.
Giving yourself the chance to keep away from unhealthy habits and kick-starting some good ones can have a lasting effect on your life back home, and give you the chance to be truly refreshed by your holiday, rather than further jaded by it.
Peace and quiet
Peace and quiet is an underestimated luxury these days, and something many retreats can provide in abundance. Life can be so loud and chaotic that the simple pleasure of a quiet and remote place is in itself transformative, giving you a moment to think and reflect. Escaping from the noise and relaxing in a peaceful place can be deeply restorative, and even help you make some important decisions that it may be hard to come to at home.
A retreat won't be for everyone, but with the potential to clear your mind and boost your health (and hundreds of different kinds to choose from), you may just have the holiday of a lifetime.